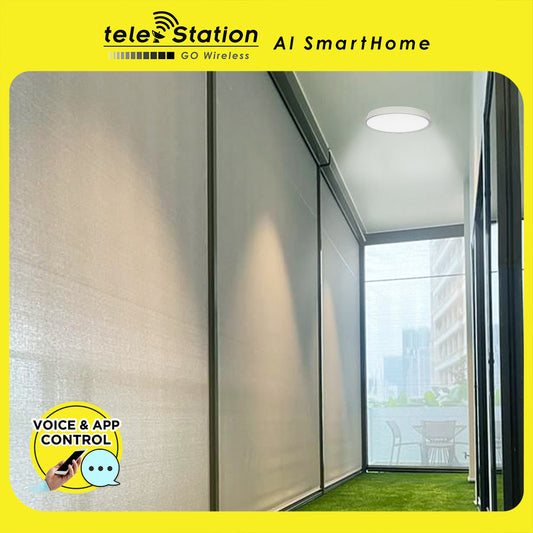 Outdoor Zip-Blinds w Rain Sensor & Ceiling Light (Blind: 3m x 3m)
Telestation AI SmartHome
Description

Singapore 1st to integrate the Samsung SmartThings (SmartHome App) & Rain Sensor to work with Outdoor Auto Zip Blinds using Somfy, Dooya and A-OK motors as part of AI SmartHome Solution. We are Samsung appointed Technology Partner and authorised retailer.

No more worry of your balcony being wet during raining. With the AI Voice Control, no more hassle of searching high and low for the remote to control the Outdoor Zip Blinds.

Adding a Yeelight Luna 320 Ceiling light and it will light up when the zip-blind is closed during raining.*

Send us your balcony height and floor plan, we will send you a quotation soon (WhatsApp to 8399 3033)

Package includes 1x Google Nest Hub, 1x Yeelight Luna 320 Pro, installation, setting up and configuration.

Saving from $998!