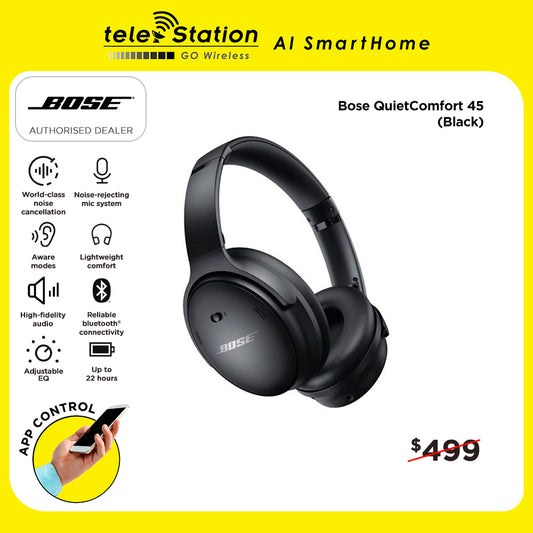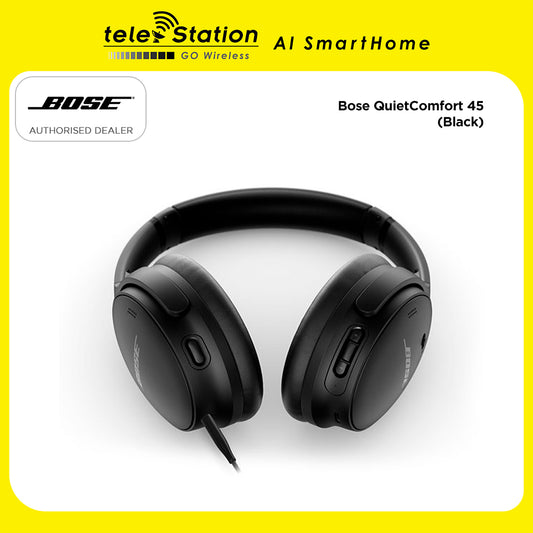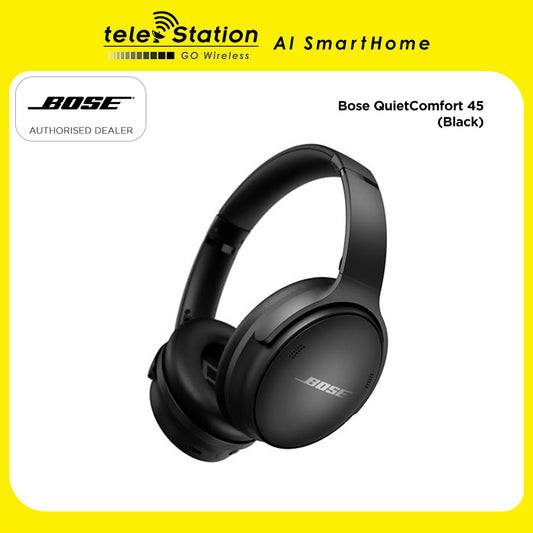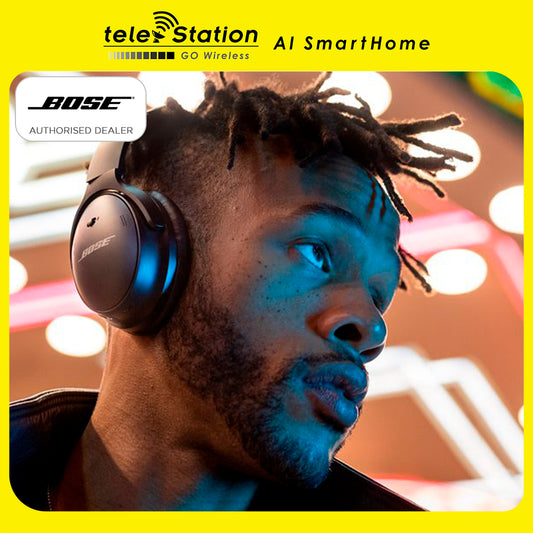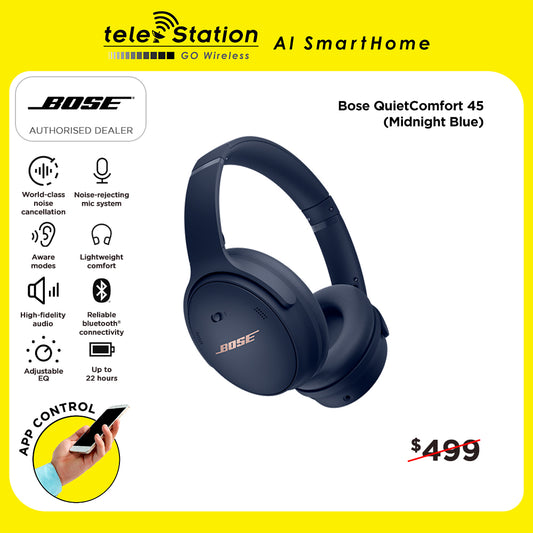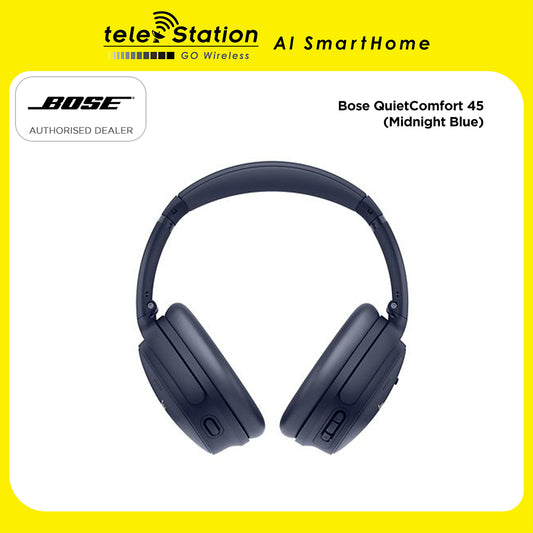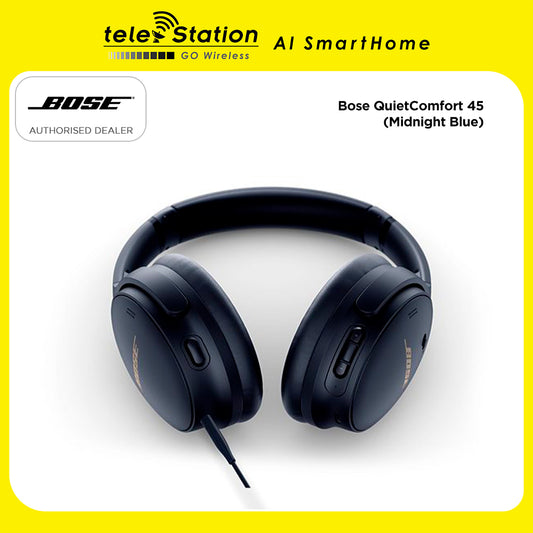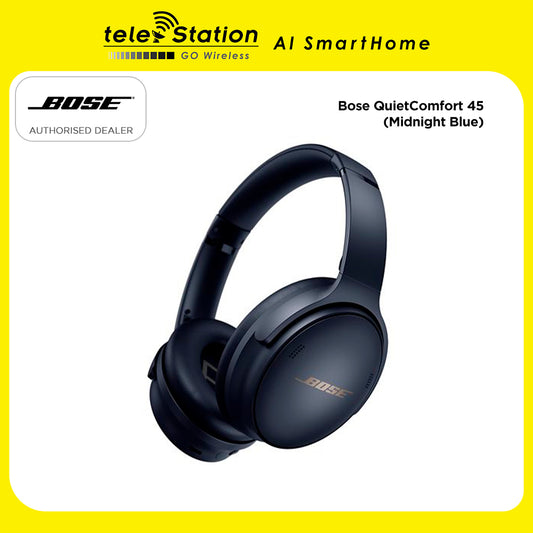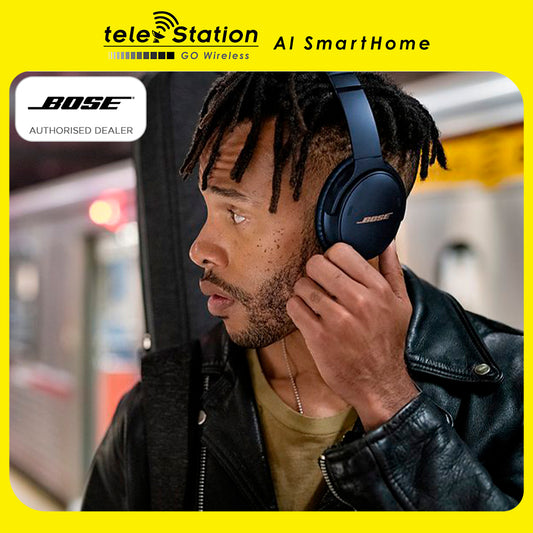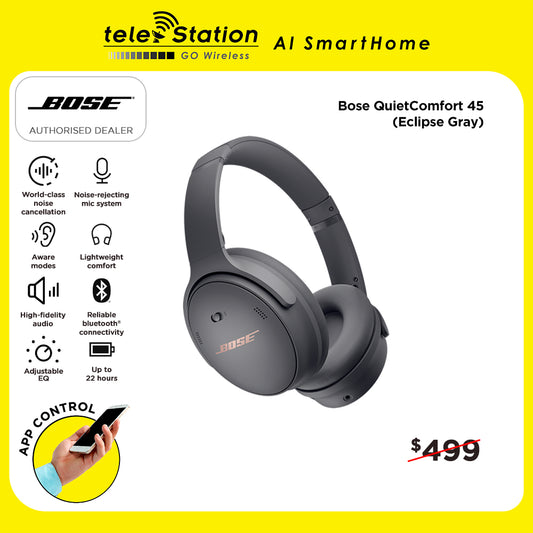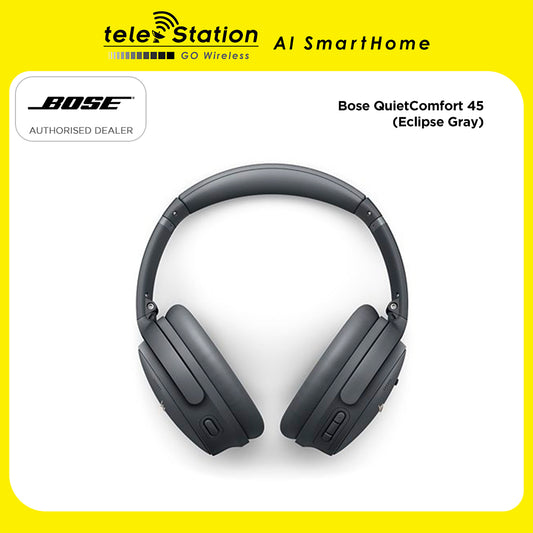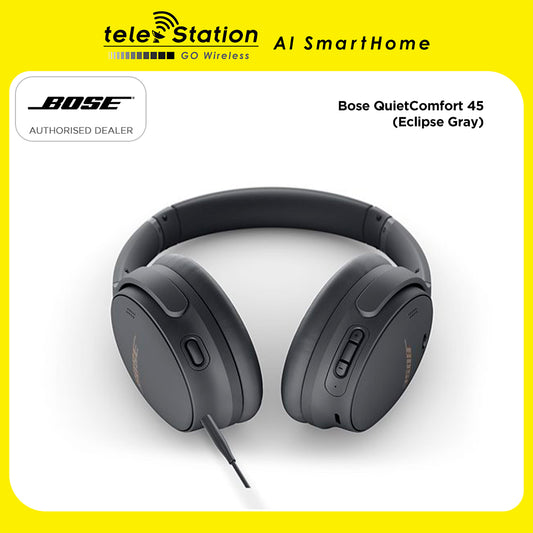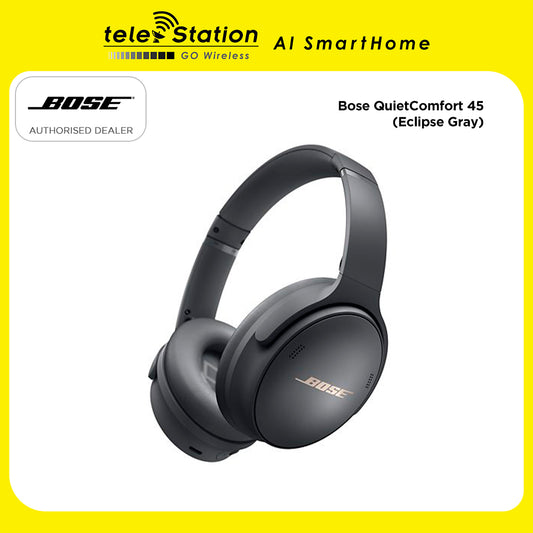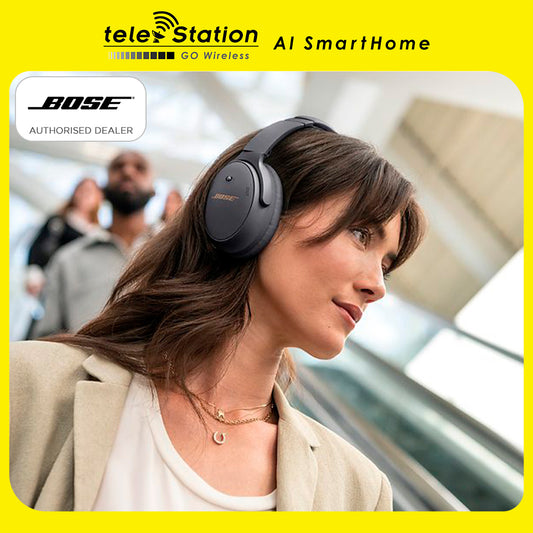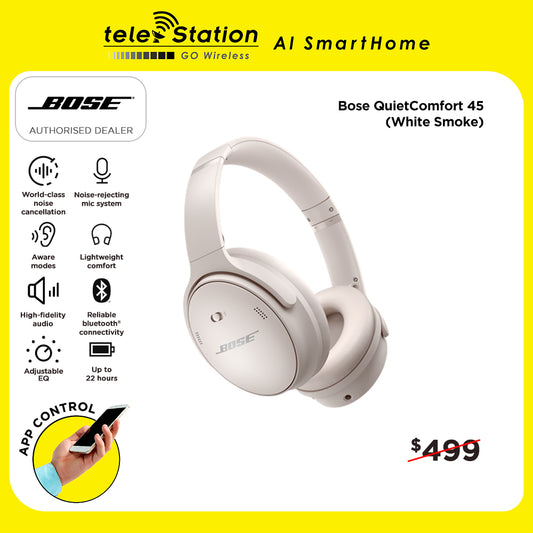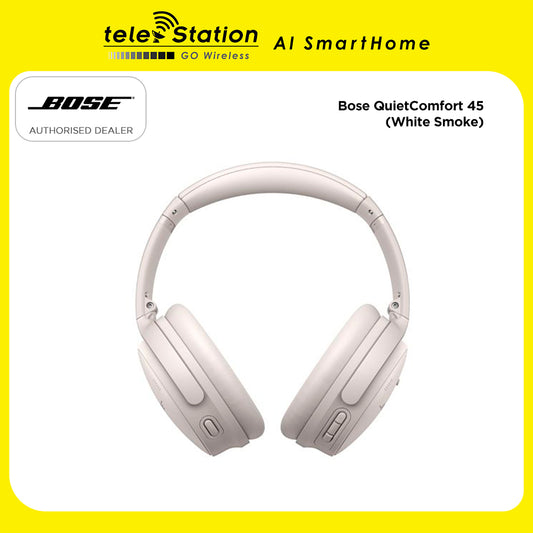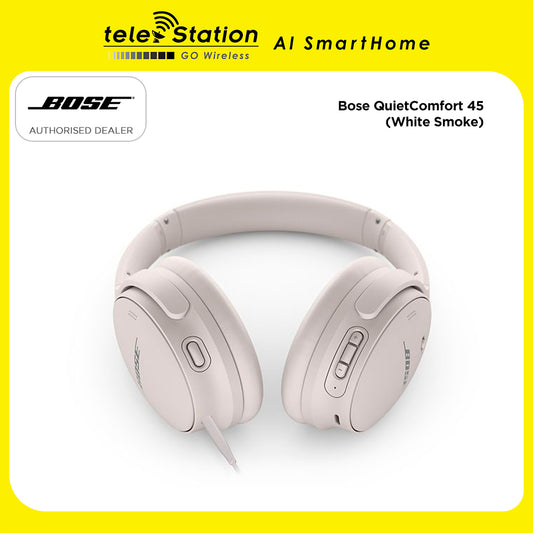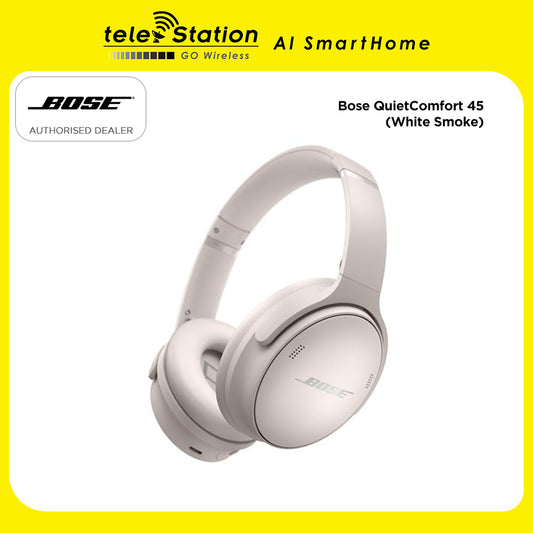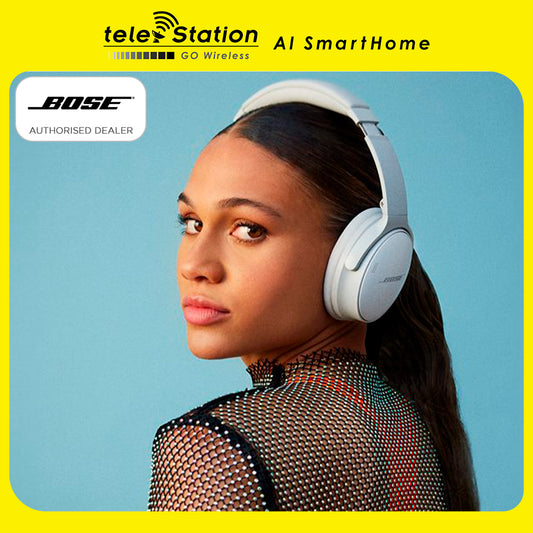 Bose QuietComfort 45
Bose
Description

Iconic quiet, comfort and sound.

That's the power of Bose QuietComfort® headphones: a best-in-class combination of noise cancelling, audio performance and comfort. Add in Adjustable EQ so you can tune your music to your liking, and it's love at first listen.

WORLD-CLASS NOISE CANCELLING

"Feels magical. But it's not magic."

It's our Acoustic Noise Cancelling™ technology. The product of more than 50 years of research, it cancels outside noise using an opposite signal, resulting in more quiet and more of your music. You can choose from Quiet Mode for full noise cancelling or Aware Mode to let in some of your surroundings when needed.

Listen for yourself

Imagine you're in a crowded café trying to read a book. Try each of the modes below to get a sense of how much — or how little — you'll hear around you.

For the best experience, wear quality headphones and make sure your volume is at a comfortable listening level.